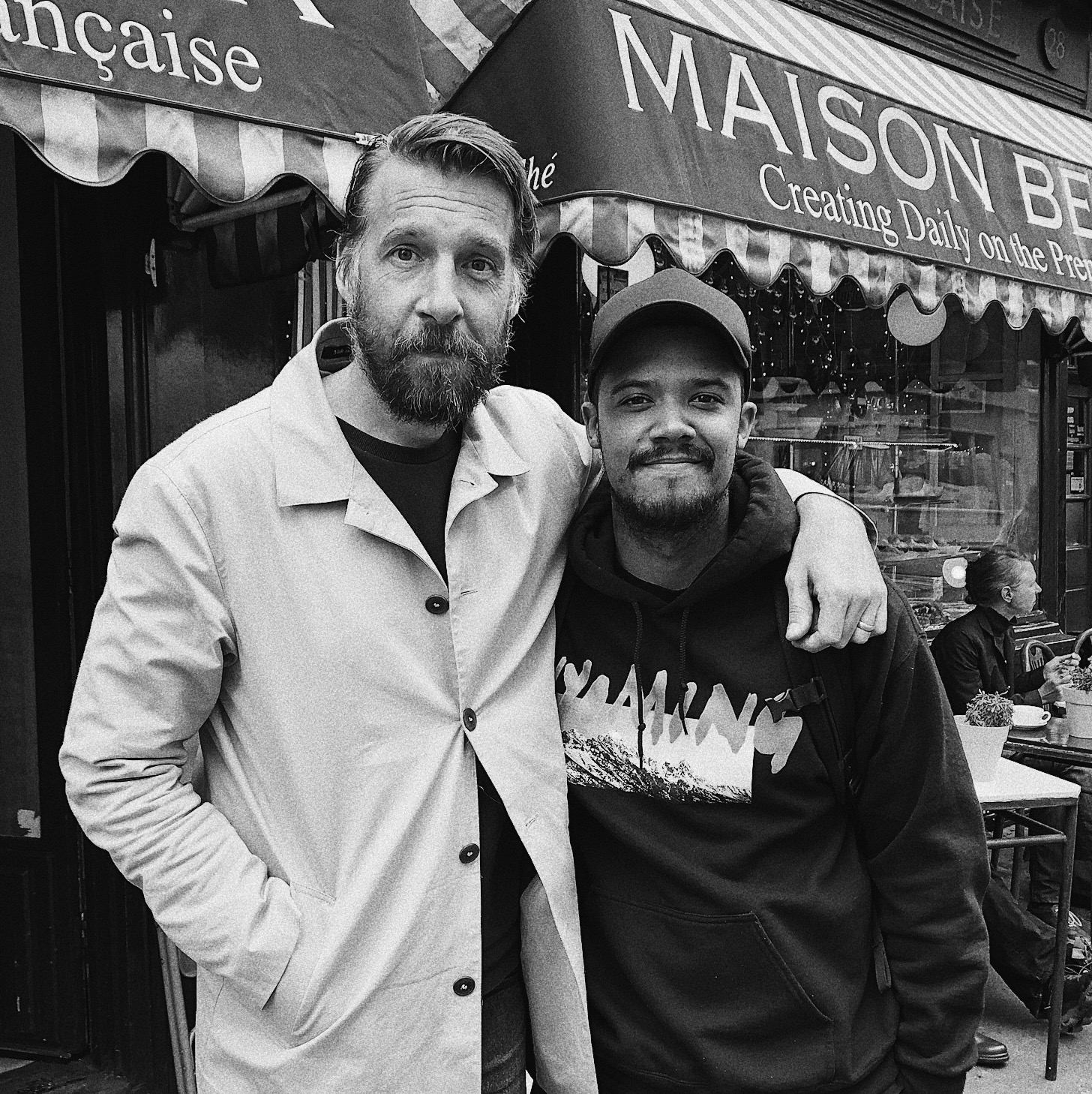 Spooky seasonal greetings to you all. Hope you're all doing alright.
This week on the podcast we are blessed with the company of artistic polymath Jacob Anderson; nom de plume Raleigh Ritchie. You'll have seen Jacob as Grey Worm in HBO's Game Of Thrones, alongside previous TSP guests on Broadchurch, in BBC2's Episodes, and in loads of theatrical productions. As Raleigh Ritchie, Jacob recently put out the frankly brilliant single Time In A Tree which if you haven't heard his music before is as good a place as any to start. 
Jacob is an absolute treasure. Candid and warm and humble. This episode captures him in a self-reflective mood as he shares his struggles, strifes and hopes. He's a thoroughly lovely human and we hope he captures your hearts as much as he did ours. 
Big love Jacob. 
We've just hit #500subs on youtube - To celebrate, we're putting out this week's episode out as a full length video! We normally reserve for our Patreon helpers but we thought we'd give you all a taste.
Follow this link to watch - https://youtu.be/bNH0DiSnWDY 
TWO SHOT POD T-Shirt Design Comp- (Last Day!)
We're getting some t-shirts made and we want you, our TSP listeners, to design them. The rules are as follows:
•Closing date 01.11.18
•Designs to be no bigger than A3
•No limit to colours
•Design to fit on the front of a white T-shirt
•Final submissions in hi-res JPEG format
•Submit entries to twoshotpod@gmail.com with "t-shirt comp" in the subject
•T-shirts will be printed using 'sublimation' printing process if that makes any sense to anyone (don't worry if not)
•No limit to number of entries
•Make it ace please
Prize - Free t-shirt of your own design, Free limited edition enamel badge, MASSIVE shout out on the show, pride.
Everything you need to enter is in this little folder here
Tell your arty mates to get involved!
Get in touch...
Facebook- search 'Two Shot Podcast' 
Twitter- @twoshotpod 
Instagram- @twoshotpod 
If you've enjoyed listening then please click through to https://www.patreon.com/twoshotpod to make a donation to the running costs of the show. You'll get bonus pictures, video and audio in return. Nice one.