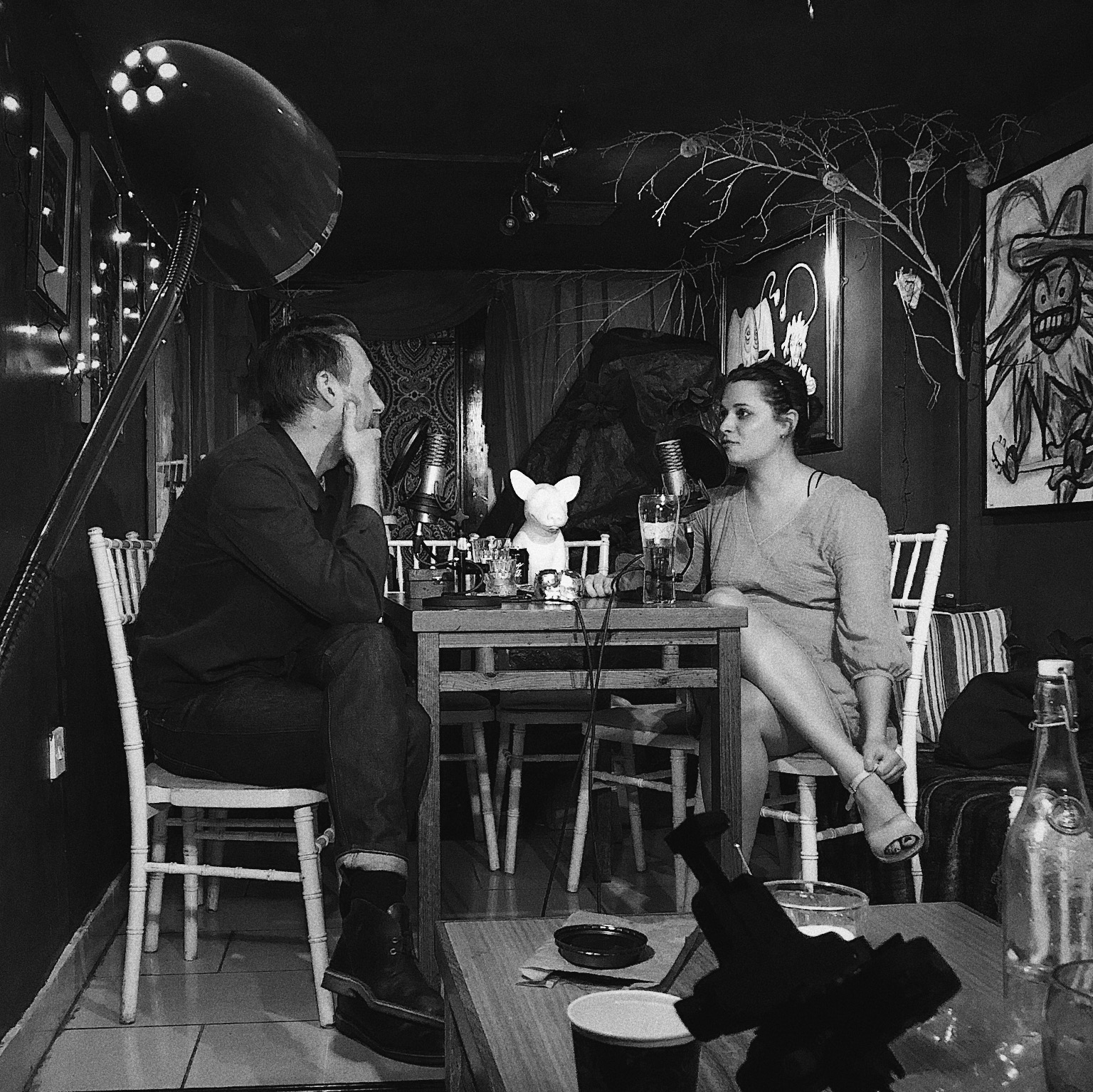 Happy Thursday Two Shot Podcast listeners. Thanks for tuning in to our 42nd episode. This instalment sees us sitting down with Lancashire actress Hannah Britland. We met Hannah on a Beautiful spring day down in the basement of Maison Bertaux (Again, sorry if there's any background noise putting you off. One day we'll be able to afford our own acoustically perfect podcasting studio... sponsors get in touch!?!?!) Hannah is an absolute ball of energy and her joi de vivre absolutely shines all over this episode. 
You might recognise Hannah from Misfits (where she first met Craig apparently), Skins, Fresh Meat and more recently Lovesick. She was a brilliant chatter and we're sure you'll enjoy listening. Thanks again for listening to and supporting the podcast. X
We were nominated for a prestigious British Podcast award last week in the 'Best Culture Podcast' category and we're very proud. It's now up to a panel of expert judges but there's another category that we could do with your help in: The 'Listeners' Choice Award'. Please spare us 30 seconds and visit the link below and exercise your democratic right. 
https://www.britishpodcastawards.com/vote/
Get in touch...
Facebook- search 'Two Shot Podcast' 
Twitter- @twoshotpod 
Instagram- @twoshotpod 
If you've enjoyed listening then please click through to https://www.patreon.com/twoshotpod to make a donation to the running costs of the show. You'll get bonus pictures, video and audio in return. Nice one.