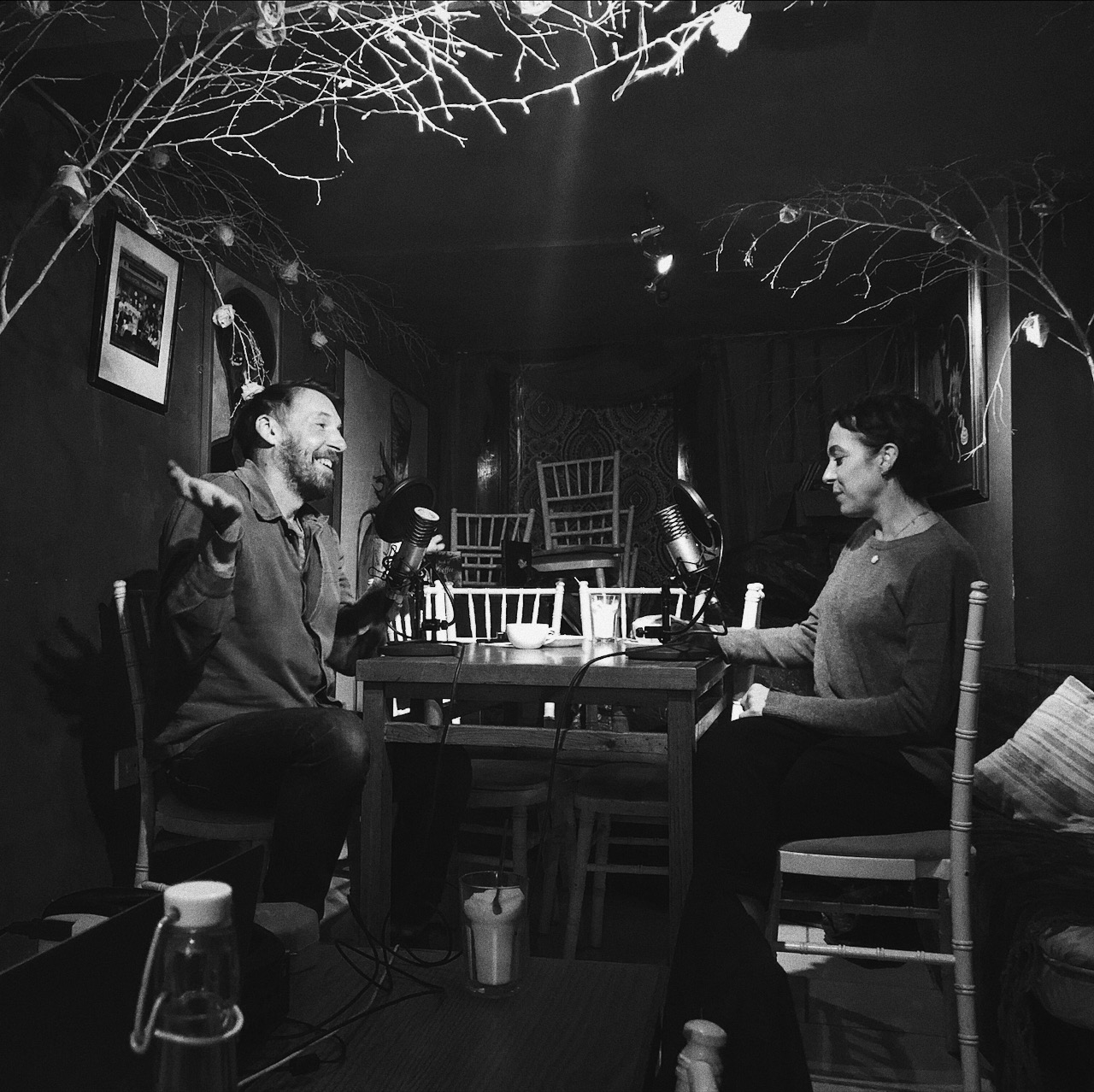 How the devil are you this Thursday? 
Just going back through the archives of TSP and this week we thought we'd bring you a classic episode with the incredible human that is AMANDA ABBINGTON. It's a beautiful natter with Amanda that we recorded last year in soho, London in a favourite tea shop on Greek Street, Maison Betaux. 
We talk about her early years, cruelty at school and strength in life, raising children and so much more. It's absolute class and we're proud to bring it to you. Again. 
On a side note, just to say we're almost ready to start back recording BRAND NEW EPISODES! Thanks so much for being patient and we'll keep you posted when we get back hitting record and bringing the most honest and exciting conversations we can. 
Craig xx
(Original Text)
Well, another week has passed and here we are. THANK YOU. YES! YOU! You're here for episode 18 of the Two Shot Podcast and we are so chuffed to tell you that this weeks guest is the quite brilliant Amanda Abbington.
You'll know Amanda from all sorts of stuff. Whether it's her TV work in Mr. Selfridge or a small underground cult show called Sherlock... as i say it's quite "niche" so it may not be on your radar. Anyway, enough of all that stuff. This week Craig & Producer Griff met Amanda in London to sit down over a pot of tea (or a coffee for some, it was early!) and thrash things out. It's a really lovely honest chat and Amanda doesn't pull any punches with what she feels or thinks. She's ace. This is an ace episode. You know what? You're ace for subscribing and joining us here on the Two Shot Podcast. So thank you. Here it is, hope you enjoy #TSP018. 
Facebook- search 'Two Shot Podcast' 
Twitter- @twoshotpod 
Instagram- @twoshotpod 
If you've enjoyed listening then please click through to https://www.patreon.com/twoshotpod to make a donation to the running costs of the show. You'll get bonus pictures, video and audio in return. Nice one.