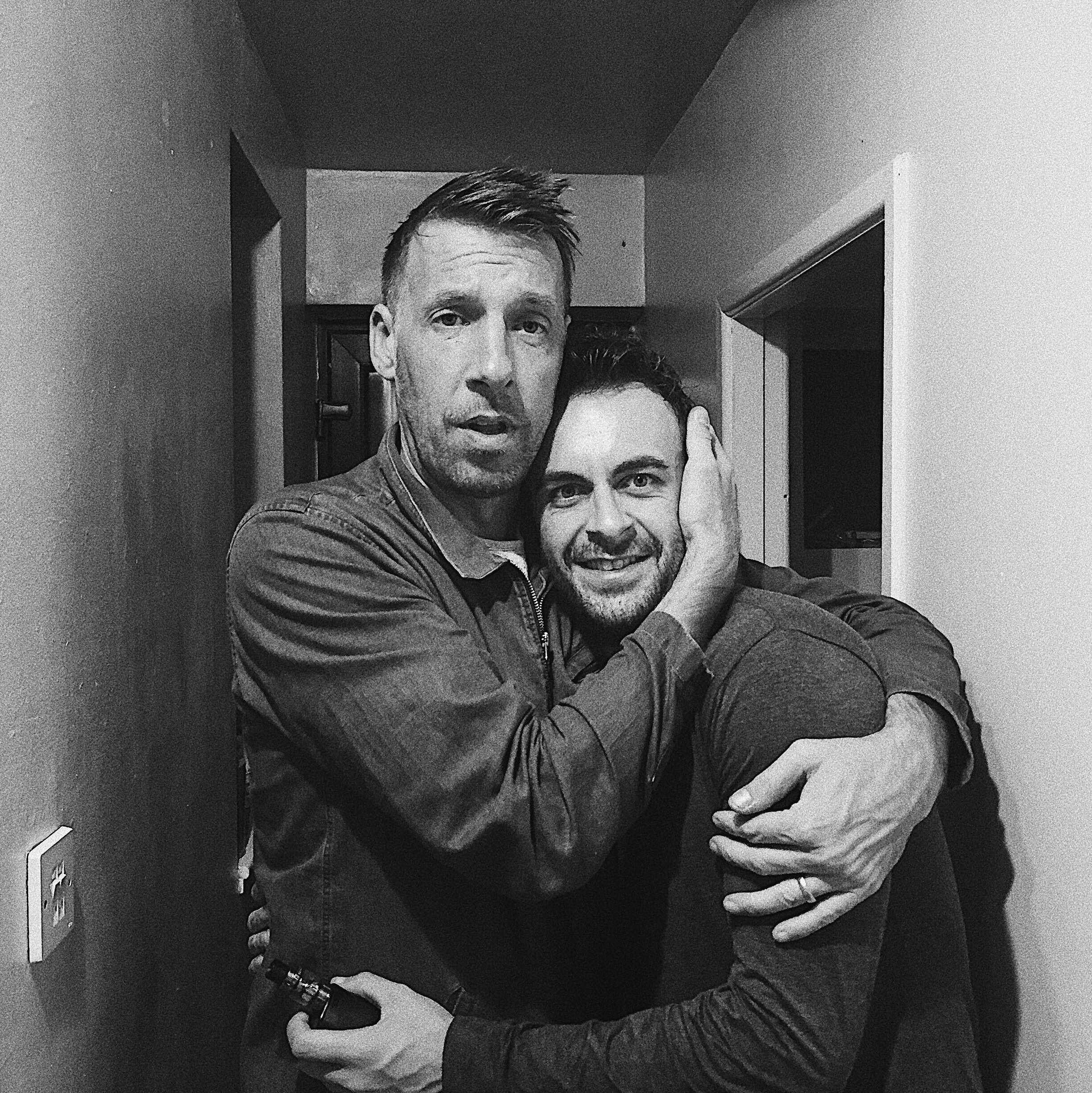 It's mental health awareness week this week so we thought we'd revisit our first Two Shot Podcast chat with Joe Gilgun from September 2017. We get a lot of messages from people who struggle with the insides of their heads and sooooo many of them cite Joe's episodes as a massive help. If you listened to Joe chat with us on episode 78 you'll know he struggles with his mental health, but the way he talks about his experiences seems to resonate completely with so many people. He has an incredible knack of clarifying his thoughts and making the most profound insights whilst simultaneously making you howl with laughter. 
Anyway, just thought we'd take the opportunity to share this with anyone who hasn't had chance to listen yet or give you a chance to listen back to this brilliant episode. 
(original text)
Alright. How's it going? Thanks loads for downloading and listening. 
Here we at our tenth episode. La Decima! We've got something special for you this week... 
it's a Two Shot Podcast chat with the one and only Joseph Gilgun. You might know him as Woody from Shane Meadow's This is England, As Rudy Wade in Misfits alongside our host Craig, as Eli Dingle in ITV's Emmerdale, or morer recently as Cassidy in AMC's Preacher. Joe is a special character. A rakish raconteur with a passion for making people piss their pants laughing. He wears his feelings on his sleeve and his disarming honesty and endearing vulnerability really make this an unmissable episode. We talk about drama school, dyslexia, family, anxieties and growing up in a Lancashire town. It's a wonderfully frank hour or so and if there's not at least one moment that doesn't make you laugh out loud then we'll give you your money back. Enjoy. It's Two Shot Pod number ten with Joseph Gilgun. 
If you want a TSP badge then have a listen here and see how you can get one.
If you enjoy the podcast and want to donate we'd absolutely love that! Go to https://www.patreon.com/twoshotpod and give us a quid or two. We'll give you some bonus videos, photos, podcast audio and other bits and bobs.